« Professors Threaten Bad Grades For Students Who Use Terms, 'Illegal Alien', 'Male' And 'Female' | Main | Obama Changes The Name Of Tallest Mountain In U.S., Mt. McKinley, To The Original Native Name, 'Denali' »
August 31, 2015
DNC Not Backing Iran Deal 'Big Embarrassment' for Obama

DNC Not Backing Iran Deal 'Big Embarrassment' for Obama

Obama suffered an "embarrassment" with the Democratic National Committee not passing a resolution over the weekend in support of his Iran nuclear deal, CNN panelists said Sunday.
According to the Washington Post, party chair Debbie Wasserman Schultz (D., Fla.) blocked the resolution at the summer meeting in Minnesota.
"The Obama-controlled DNC could not pass a resolution this weekend expressing support for President Obama's Iran deal," New York Times reporter Jonathan Martin said. "It's a bit of an embarrassment for the administration seeing as it's how his party, he appointed Debbie Wasserman Schultz, and it's revived the sort-of latest round of eye-rolling among Democratic operatives about the state of the party."
CNN host John King said Martin was being diplomatic, saying it was a "big embarrassment for the president."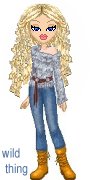 Wild Thing's comment..........
But......but.....but Obama said those that don't support the nuke deal with Iran are "crazies". Obama alone in the Oval office chanting Death to America all by himself.
Posted by Wild Thing at August 31, 2015 12:47 AM
---