« Obama's Treasury Secretary Jack Lew jeered and mocked as he repeated the Obama talking points on Iran | Main | Obama Blames Pentagon for Lack of ISIS Strategy – Pentagon Responds: "What the F*** Was That? We've given him lots of options!" »
June 09, 2015
Watch Worst President in History Obama Ignore The Iraqi President At The G7

The Iraqi PM walked up to the President, who was engaged in a conversation with Italian Prime Minister Mario Renzi and the President of the International Monetary Fund, Christine Lagarde. The Iraqi PM and his translator sat down next to Obama, who continued his conversation as Abadi sat merely a foot away from him.
Obama was speaking with Italian PM Mario Renzi and Christine Lagarde, President of the International Monetary Fund. The Iraqi President Haider al-Abadi approached, clearly hoping to talk with Obama, sitting down right next to him. Obama continued his discussion with the others not acknowledging Abadi.
Obama and the others then stood up, and Abdadi stood as well, hoping to catch Obama's attention, but Obama simply turned and walked away. Abdi and his translator then walk off, looking annoyed.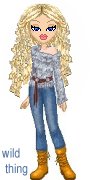 Wild Thing's comment............
He is disgusting!!!!!!!!!!!!!!!!!!!!!!!!!!!!!!!!!!!!!!!!!!!!
Posted by Wild Thing at June 9, 2015 12:50 AM
---