« Shocking Statement by Jew Hating Obama about Israeli Prime Minister Benjamin Netanyahu and Israel | Main | Dabiq: ISIS Could Transport Nuke from Nigeria into U.S. Through Mexico »
June 03, 2015
Republicans threaten State Dept. funding until Clinton, Benghazi docs are provided
Republicans threaten State Dept. funding until Clinton, Benghazi docs are provided
House Republicans are threatening to withhold a large chunk of State Department funding until officials speed up their responses to document requests, including House demands for documents pertaining to the Benghazi investigation and probe of Hillary Clinton's emails.
The House Appropriations Committee's proposed 2016 spending bill for the State Department and foreign operations withholds 15 percent of the departments "operational funds until requirements related to proper management of Freedom of Information Act and electronic communications are met," according to a panel release.
The threat means House Republicans are using their most obvious weapon to hold State's feet to the fire: the power of the purse.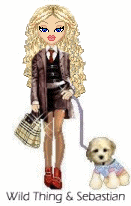 Wild Thing's comment...........
I hope they follow through and do this or something, they need to apply pressure big time or this is going to keep going nowhere.
Posted by Wild Thing at June 3, 2015 12:55 AM
---