« President Erdogan of Turkey and Obama to open Turkish mosque together in Lanham, Maryland | Main | More Lies from Obama as he tells Chris Matthews There's Less Violence Around The World Now Than 40 Years Ago »
April 21, 2015
US aircraft carrier sent to block Iranian shipments to Yemen

US aircraft carrier sent to block Iranian shipments to Yemen...total of 9 of our ships there according to this video.

A U.S. aircraft carrier has been dispatched to waters off Yemen to join other American ships prepared to block any Iranian shipments to the Houthi rebels fighting in Yemen.
The U.S. Navy has been beefing up its presence in the Gulf of Aden and the southern Arabian Sea amid reports that a convoy of about eight Iranian ships is heading toward Yemen and possibly carrying arms for the Houthis.
A Navy official confirmed to Fox News that the USS Theodore Roosevelt -- along with her escort ship, the USS Normandy, a guided-missile cruiser -- left the Persian Gulf on Sunday en route for the Arabian Sea, to help enforce the blockade.
Tensions are rising in the region even as the U.S. and five other world powers scramble to strike a final deal with Iran on its nuclear program by the end of June. The fighting in Yemen, where U.S. ally Saudi Arabia is leading a coalition against the Iran-backed rebels, is complicating matters.
White House Press Secretary Josh Earnest, without commenting specifically on any Navy movements, said the U.S. has concerns about Iran's "continued support" for the Houthis.

There are now about nine U.S. Navy ships in the region, including cruisers and destroyers carrying teams that can board and search other vessels, as well as three support ships.
The U.S. Navy generally conducts consensual boardings of ships when needed, including to combat piracy around Africa and the region. So far, however, U.S. naval personnel have not boarded any Iranian vessels since the Yemen conflict began.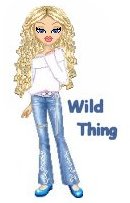 Wild Thing's comment.............
And of course we have such a great CIC and a true leader in the WH......NOT !!
Posted by Wild Thing at April 21, 2015 12:55 AM
---