« ISIS Rocket Launcher Fail - LOL | Main | Obama phones Netanyahu about Iran Deal »
April 03, 2015
Obama wants to visit Iran before he is out of office

Obama wants to visit Iran before he is out of office

Barack Obama says that every path Iran had to develop a nuclear weapon will be cut off after a tentative nuclear deal was reached.
On Thursday, the United States, Iran and five other world powers announced an understanding outlining limits on Iran's nuclear program so it cannot lead to atomic weapons, directing negotiators toward achieving a comprehensive agreement within three months.
"It is a good deal — a deal that meets our core objectives. This framework would cut off every pathway that Iran could take to develop a nuclear weapon," Obama told reporters. "Iran will face strict limitations on its program and Iran has also agreed to the most robust and intrusive inspections and transparency regime ever negotiated for any nuclear program in history. So this deal is not based on trust, it's based on unprecedented verification." […]
Israeli Prime Minister Benjamin Netanyahu posted on Twitter that any deal "must significantly roll back Iran's nuclear capabilities and stop its terrorism and aggression."
CBS News correspondent Margaret Brennan reports that the deal limits, but does not destroy, Iran's nuclear program.
Paul Brandus, founder of West Wing Reports, reports that Obama would like to visit Iran before the end of his presidency.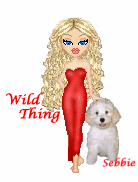 Wild Thing's comment.........
Go now and take your Valerie Jarrett with you and while you're at it turn in your passport and do NOT come back.
Posted by Wild Thing at April 3, 2015 12:45 AM
---