« Massachusetts Sen. Elizabeth Warren (DEMOCRAT) Calls For Sparing Life Of Boston Bomber After Federal Court Convicts | Main | US Aerospace Command Moving Comms Gear Back To Cheyenne Mountain, Colorado »
April 10, 2015
73 Yr Old Veteran Refuses To Take Down American Flag He's Flown For 20 Years And Wins, With Help From Media
73 Yr Old Veteran Refuses To Take Down American Flag He's Flown For 20 Years And Wins, With Help From Media
Another Veteran is told by an HOA that he can't fly the American flag in his yard, just as he's been doing for 20 years. But this 73-year-old Veteran didn't take it sitting down and called the media out to help him.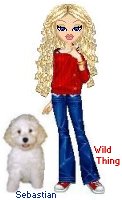 Wild Thing's comment..........
Good for this Veteran. IMO it should be against the law to stop anyone from flying our country's flag.
Posted by Wild Thing at April 10, 2015 12:50 AM
---