« Obama's Pentagon Declassifies Top-Secret Doc That Reveals Israel's Nuclear Secrets | Main | Monica Crowley: The Wheels Are 'Coming off the World...Because Obama Has Put America in Retreat' »
March 27, 2015
Obama To Give Key Iranian Demands as Nuke Deal Comes Together

Obama to give Key Iranian Demands as Nuke Deal Comes Together

Obama is giving in to Iranian demands about the scope of its nuclear program as negotiators work to finalize a framework agreement in the coming days, according to sources familiar with the administration's position in the negotiations.
U.S. negotiators are said to have given up ground on demands that Iran be forced to disclose the full range of its nuclear activities at the outset of a nuclear deal, a concession experts say would gut the verification the Obama administration has vowed would stand as the crux of a deal with Iran.
Until recently, the Obama administration had maintained that it would guarantee oversight on Tehran's program well into the future, and that it would take the necessary steps to ensure that oversight would be effective. The issue has now emerged as a key sticking point in the talks.
Concern from sources familiar with U.S. concessions in the talks comes amid reports that Iran could be permitted to continue running nuclear centrifuges at an underground site once suspected of housing illicit activities.
This type of concession would allow Iran to continue work related to its nuclear weapons program, even under the eye of international inspectors. If Iran removes inspectors—as it has in the past—it would be left with a nuclear infrastructure immune from a strike by Western forces.
"Once again, in the face of Iran's intransigence, the U.S. is leading an effort to cave even more toward Iran—this time by whitewashing Tehran's decades of lying about nuclear weapons work and current lack of cooperation with the [International Atomic Energy Agency]," said one Western source briefed on the talks but who was not permitted to speak on record.
With the White House pressing to finalize a deal, U.S. diplomats have moved further away from their demands that Iran be subjected to oversight over its nuclear infrastructure.
"Instead of ensuring that Iran answers all the outstanding questions about the past and current military dimensions of their nuclear work in order to obtain sanctions relief, the U.S. is now revising down what they need to do," said the source. "That is a terrible mistake—if we don't have a baseline to judge their past work, we can't tell if they are cheating in the future, and if they won't answer now, before getting rewarded, why would they come clean in the future?"
The United States is now willing to let Iran keep many of its most controversial military sites closed to inspectors until international sanctions pressure has been lifted, according to sources.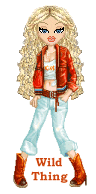 Wild Thing's comment........
I would say it is as much what Iran wants as what Obama wants for Iran as well.
Posted by Wild Thing at March 27, 2015 12:45 AM
---