« Iran's Khamenei calls 'Death to America' as Kerry hails progress on nuke deal | Main | ISIS Threatens US Service Members »
March 22, 2015
Obama Enjoys Ivy League Women's College Basketball As US Troops Flee Yemen

Obama Enjoys Ivy League Women's College Basketball As US Troops Flee Yemen
Barack Obama enjoyed NCAA women's college basketball tournament action on Saturday as approximately U.S. 100 troops evacuated a rapidly deteriorating and chaotic situation near the southern Yemen city of al-Houta.
The soldiers — many of them elite special forces commandos — had been stationed at al-Anad air base in the war-torn Arab country, reports BBC News.
The proximate cause of the hasty Saturday exit was a Friday attack on the city of al-Houta by al-Qaida fighters. A quick counter-attack by the Yemeni army has since reportedly minimized al-Qaida gains.
Friday also saw a suicide bomb attack in Sana'a, the capital of Yemen. At least 137 people died in the bombing, for which Islamic State-associated combatants have claimed credit.
Obama sat in a prime seat at the first-round NCAA tournament game at XFINITY Center in College Park, Md.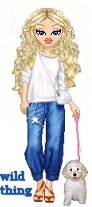 Wild Thing's comment.........
It is always about HIM and what he wants to do and the heck with our troops, he could care less.
Posted by Wild Thing at March 22, 2015 12:55 AM
---
Comments
No different than preparing for a fund raiser as a US Consulate gets attacked and an American Ambassador is brutally tortured, sodomized, and killed along with three other Americans. Golf, Basketball, and Fund Raisers will always take precedence over Americans in harms way. Hell, they had to drag is ass off the golf course when the attack on bin Laden went down.
Posted by: BobF at March 22, 2015 09:38 AM
---
Christy, both you and bob f are spot-on ! According to Tacitus Nero who played the fiddle while Rome burned played the fire on Christians . History does repeat itself
Posted by: Latitude 38 at March 23, 2015 12:01 AM
---