« Fact Checkers Have Complaints On Obama Statements On Guns | Main | Texas Senate Approves Open Carry — and Gov. Greg Abbott Is 'Warming Up' His 'Signing Pen' »
March 17, 2015
Muslim president Barack Hussein Obama has taken Iran and Hezbollah off the annual terror threat list for 2015


Muslim president Barack Hussein Obama has taken Iran and Hezbollah off the annual terror threat list for 2015
Barack Obama's appointees have airbrushed Iran out of the terror section of the 2015 annual report on national security threats, just as he tries to negotiate a nuclear weapons deal with Iran's theocratic leaders.
The 2015 "Worldwide Threat Assessment of the U.S. Intelligence Community" excludes Iran and its network of jihadi groups who are motivated by Islam's Shia sect, from the report's terror section.
Instead, the assessment focuses entirely jihadis motivated by the Sunni sect of Islam, including those in al-Qaida and ISIS, sometimes known as the Islamic State.
"Sunni violent extremists are gaining momentum and the number of Sunni violent extremist groups, members, and safe havens is greater than at any other point in history," the report admits.
That's a big shift from 2014, when Iran's network of jihadis — chiefly, the Hezbollah army in Lebanon — got their own subsection.
"Iran and Hizballah – Outside of the Syrian theater, Iran and Lebanese Hizballah continue to directly threaten the interests of US allies. Hizballah has increased its global terrorist activity in recent years to a level that we have not seen since the 1990s," said the 2014 report.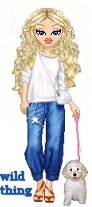 Wild Thing's comment............
Obama is evil!!!!!!!!!!!!!!!!!!!!!!!!!!
Posted by Wild Thing at March 17, 2015 12:50 AM
---