« Excellent Interview of Gov. Rick Perry | Main | Iran stalls probe into nuclear weapons research »
March 25, 2015
Afghan President Ghani at press conference thanked US troops and US tax payers

Afghan President Ghani spoke in Washignton DC today. It was his first trip to the US.

Ghani thanked not just the US military but the US taxpayer for sacrifices made in his country.
Afghan President Ghani held a joint press conference today with President Barack Obama in Washington DC. In his opening comments Ghani thanked the US military and recognized the 2,215 Americans who lost their lives in Afghanistan. He also recognized the American tax payer.
"I'd like to simultaneously pay tribute to the 2,215 service men and women who paid the ultimate sacrifice. More than 22,000 American soldiers who have been wounded in action. Civilians, numerous contractors and others. You stood shoulder to shoulder with us. I'd also like to thank the American taxpayer for his and her hard-turned dollars that have enabled us."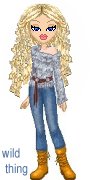 Wild Thing's comment..............
I appreciated his opening with a comment about visiting with the widow of our highest-ranking officer killed in Afghanistan.

Afghan President Ghani seems like he will be so much better then that horrible past president Karzai , Karzai was a dirty politician. His family had their hand in every pot that had any cash in it. This guy looks like he wants to build that nation back up. Sad as it is he has to kiss Obama's ring to get it. At least he thanked all who served. That is more than Karzai or Obama ever did.
Posted by Wild Thing at March 25, 2015 12:55 AM
---
Comments
Ghani probably has a price on his head now.
Posted by: TomR,armed in Texas at March 25, 2015 04:55 PM
---