« Trey Gowdy Opening Statement at Benghazi Select Committee Hearing | Main | Communist Raúl Castro Says U.S. Must Return Guantanamo for Normal Relations With Cuba »
January 29, 2015
White House Spokesperson Claims The Taliban is an Armed Insurgency NOT a Terrorist Group
White House Spokesperson Claims The Taliban is an Armed Insurgency NOT a Terrorist Group
The White House is drawing a sharp distinction between Afghanistan's Taliban and the Islamic State — describing the Taliban as an "armed insurgency."
Asked about a Jordanian plan to swap a would-be suicide bomber for a Jordanian pilot being held by Islamic State militants, the White House reiterated the longstanding policy of the U.S. to refuse negotiations with terrorists.
"Our policy is that we don't pay ransom, that we don't give concessions to terrorist organizations," White House spokesman Eric Schultz said Wednesday. "This is a longstanding policy that predates this administration and it's also one that we communicated to our friends and allies across the world," he added.
But the U.S. engaged in a similar prisoner swap with Afghanistan's Taliban last year, releasing several Guantanamo Bay prisoners in exchange for the freedom of U.S. Army Sgt. Bowe Bergdahl. Mr. Bergdahl had been held by the Taliban as a prisoner since 2009 until his release last year as part of a prisoner swap.
The White House said the situation was different because Islamic State, also known as ISIS or ISIL, is a terrorist group operating in Syria and Iraq while the Taliban is not, in the administration's thinking.
"The Taliban is an armed insurgency, ISIL is a terrorist group. We don't make concessions to terrorist groups," Mr. Schultz said.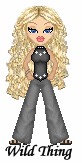 Wild Thing's comment.......
Total baloney from this man and of course with the approval of Muslim Obama.
Posted by Wild Thing at January 29, 2015 12:45 AM
---