« Mia Love: 'Repeal And Replace' Obamacare | Main | Krauthammer: Cuban Deal Was Hollow From the Very Beginning, This Administration Doesn't Care About Human Rights Abroad »
January 06, 2015
Krauthammer: 'The Days of Obama Hiding Under Harry Reid's Desk are Over'
Krauthammer: 'The Days of Obama Hiding Under Harry Reid's Desk are Over'
Krauthammer charged Democrats and Harry Reid with acting as a shield for Barack Obama so that it didn't look like the president was the one stopping legislation. "The days of hiding under Harry Reid's desk are over," he said.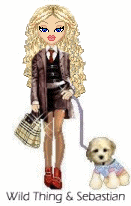 Wild Thing's comment.......
I sure hope so, I do not trust Harry Reid.
Posted by Wild Thing at January 6, 2015 12:45 AM
---