« Fort Hood Soldier Monitoring For Ebola Symptoms Found Dead Outside Residence | Main | A Total Disgrace Jimmy Carter: ICC Should Investigate Israel for War Crimes »
January 14, 2015
Communist De Blasio On ID Cards For Illegals: "We Don't Want" Them "To Feel Like Second-Class Citizens"

Communist De Blasio On ID Cards For Illegals: "We Don't Want" Them "To Feel Like Second-Class Citizens"
New York City Mayor Bill de Blasio, a Democrat, said on Monday that giving identification cards to illegal aliens allows them to feel like citizens and enjoy some of the same benefits as actual citizens.
"We don't want any of our fellow New Yorkers to feel like second-class citizens," de Blasio was quoted as saying in a National Public Radio website article. "We don't want them to feel left out."
In addition, de Blasio is promising more than just ID cards if illegal aliens come forward and sign up.
"A free, one-year membership to 33 cultural institutions," de Blasio said. "That did get the attention of many New Yorkers."
But some liberal, pro-amnesty advocates are leery about the cards. Johanna Miller of the New York Civil Liberties Union is one of them.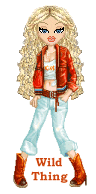 Wild Thing's comment.........
They are NOT citizens and are not due the benefits of citizenship.
And de blasio is committing a felony himself in encouraging illegals to come to america in violation of section 1324 title 8 of the US code.
http://www.law.cornell.edu/uscode/text/8/1324
Posted by Wild Thing at January 14, 2015 12:50 AM
---