« Speakers At Texas Event Have Advocated For Sharia Law | Main | Under Obama: 75% of Casualties in 13-Year Afghan War; 55 More in 2014 »
January 08, 2015
Col. Ralph Peters: The Terrorists Who Attacked Newspaper Today Are The Ones Who Sen. Feinstein Doesn't Even Want To Waterboard
Col. Ralph Peters: The Terrorists Who Attacked Newspaper Today Are The Ones Who Sen. Feinstein Doesn't Even Want To Waterboard

Col. Peters:
'We're worried about hurting our enemy's feelings and they are slaughtering people'
Fox News strategic analyst Col. Ralph Peters reacted to Wednesday's Paris terror attack by calling it an attack on freedom of the press.
Peters also criticized Senator Dianne Feinstein by saying that the terrorists that committed the attacks are the ones that the Senator is not willing to waterboard.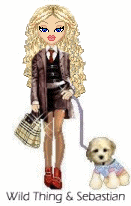 Wild Thing's comment......
Yes! Good one Col. Peters.
Posted by Wild Thing at January 8, 2015 12:50 AM
---