« Utah Senator Mike Lee: Obama Is Opening A Backdoor For Illegal Immigrants To Become Citizens Instantly | Main | Both Reps. Gohmert (R-TX) and Matt Salmon (R-AZ) voted against the bill that funded executive amnesty and Obamacare »
December 12, 2014
U.S. House Passes $1.1 Trillion Omnibus Spending Bill 219-206; Funds Obama Amnesty Order through February; Democrats in "Disarray"
U.S. House Passes $1.1 Trillion Omnibus Spending Bill 219-206; Funds Obama Amnesty Order through February; Democrats in "Disarray"

The U.S. House of Representatives has just passed a $1.1 Trillion Omnibus Spending Bill to fully fund the U.S. Government through September 2015, the end of the Fiscal Year. The bill passed 219-206, with Republicans making up the lion's share of the votes. Democrats revolted against Barack Obama, urged to do so by Leftist Sen. Elizabeth Warren.
Importantly, the bill only funds Homeland Security through February – the funding for Obama's unconstitutional Executive Order. Republicans will control both Houses of Congress in January and can try to do something about it. The measure now moves to the U.S. Senate, which Majority Leader Harry Reid said tonight would take it up tomorrow.

The House on Thursday narrowly passed a $1.1 trillion spending package that would fund most government operations for the fiscal year after a rancorous debate that reflected the new power held by Republicans and disarray among Democrats in the aftermath of the midterm elections.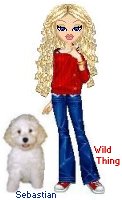 Wild Thing's comment.......
I wish the Republicans would be stronger. With this bill they funded Obamacare for another year. ( deep sigh)
Posted by Wild Thing at December 12, 2014 12:48 AM
---