« Obama and his Admin. Declares The Muslim Brotherhood Is Not A Terrorist Organization | Main | Claims that ISIS Being Pushed Back 'Simply Not True' »
December 01, 2014
Racist Obama Will Hold Three Meetings Today On Ferguson

Obama Wants Will Hold Three Meetings Today On Ferguson

Barack Obama is holding three meetings on Monday to discuss issues relating to unrest in Ferguson, Missouri.
According to the White House schedule, the first afternoon meeting will be a talk with members of Obama's Cabinet "to discuss federal programs and funding that provide equipment to the state and local enforcement agencies." Vice President Joe Biden will also be in attendance.
Obama is then scheduled to meet with local and national civil rights leaders.
The third session will take place among elected officials, law enforcement officials and community and faith leaders "to discuss how communities and law enforcement can work together to build trust to strengthen neighborhoods across the country."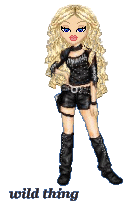 Wild Thing's comment.......
Of course Obama said and did nothing when we had a Marine in prison in Mexico. Let us never forget that....never.
Posted by Wild Thing at December 1, 2014 12:45 PM
---