« Charles Krauthammer: U.S. 'Won't Have Any Allies' After Release of Senate Intelligence Report | Main | Fantastic Trey Gowdy Annihilates Jonathan Gruber At House Hearing »
December 09, 2014
This is TREASON! Obama Determined to Release Senate Intelligence Report on Interrogations likely to "Incite Violence" and "Cost Lives"

...(In the video above, George W. Bush stood strongly behind the CIA and what was done to protect the American people.)....
This shows what kind of person we have in the White House. Barack Obama is determined to release a Senate Intelligence Committee Report on CIA activity during the Bush Presidency even though many believe it will put American lives in danger to do so. Obama wants to accuse George W. Bush of "torturing" prisoners, even though it was that enhanced interrogation that led to the intelligence that eventually got Osama bin Laden. Obama is quick to take credit for what our CIA and Military Personnel accomplished, but still wants to slam the work done to get that intelligence.
Obama Determined to Release Senate Intelligence Report on Interrogations likely to "Incite Violence" and "Cost Lives"
U.S. diplomatic and military posts overseas are being put on alert over the potential backlash from a looming Senate report examining the alleged use of torture by the CIA, with one top lawmaker warning its release could cause "violence and deaths."
An official from the State Department and another from the intelligence community confirmed to Fox News early Monday that an advisory has been sent urging U.S. personnel overseas to reassess security measures.
The message directs all overseas posts, including those used by CIA personnel, to "review their security posture" for a "range of reactions that might occur."
A similar statement is being sent to military combatant commands to assess their readiness. Pentagon spokesman Col. Steve Warren said the combatant commands have been urged to "take appropriate force protection measures within their areas of responsibility."
Asked whether the CIA report ought to be released, Warren said that is a "higher level policy decision," but added "there is certainly the possibility the release of this report could cause unrest."
In Washington, tensions grew over the expected release of the report, with House Intelligence Committee Chairman Rep. Mike Rogers, R-Mich., saying America's allies are predicting "this will cause violence and deaths." He said U.S. intelligence agencies and foreign governments have said privately that the release of the Senate intelligence panel report on CIA interrogations a decade ago will be used by extremists to incite violence that is likely to cost lives.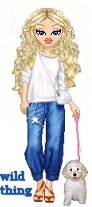 Wild Thing's comment.......
Release of the document, like so many things done in the Obama presidency, is a treasonous act.Another opportunity to get Americans killed and America weakened.
Posted by Wild Thing at December 9, 2014 12:55 AM
---
Comments
This doesn't sound good at all.
Posted by: BobF at December 9, 2014 07:10 AM
---
obama and many Dems are doing almost anything to hurt America. They have benefitted from America's goodness and freedoms but seem to want to deny that to future generations. Whether it is economic, moral or religious traditions these socialists want it to disappear from our offering and tradition. This is why I keep buying ammo.
Posted by: TomR,armed in Texas at December 9, 2014 12:08 PM
---