« Muslim Group Sues US Navy Over Right to Wear Beards | Main | WSJ Columnist Says Race Hustler Pimp Al Sharpton Has Become A "Star In The Democratic Party" »
December 29, 2014
Giuliani: Obama Backing Police With Al Sharpton Next to Him Like Promising To Fight The Mafia Alongside Joe Colombo
Giuliani: Obama Backing Police With Al Sharpton Next to Him Like Promising To Fight The Mafia Alongside Joe Colombo
Asked by CBS whether he'd recant some claims about President Obama's anti-police rhetoric because the president has praised police often, Giuliani declined, and pointed first to the president's frequent meetings with Sharpton.
"You make Al Sharpton a close adviser, you're going to turn police against you," Giuliani said. "I saw this man help cause riots in New York; I've heard his anti-police invective firsthand. To have a man who hasn't paid $4 million in taxes, to have a man who's spent his career helping to create riots and phony stories about police, to have that man sitting next to you speaks volumes. Actions speak louder than words."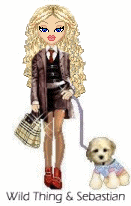 Wild Thing's comment.........
Obama, Sharpton, Holder etc. all could have taken the high road and not pushed the race card. But their hate is so strong they had to push and push and make matters worse.
Posted by Wild Thing at December 29, 2014 12:55 AM
---
Comments
We will be seeing a lot of contraversial happenings at the White House now that obama is a lameduck. He will abuse even more power and try to get his Leftist racial plans implemented. Hang on for a wild ride.
Posted by: TomR,armed in Texas at December 29, 2014 01:16 PM
---