« Dictator Obama executive action extends benefits to HIS 5 Million ILLEGAL immigrants | Main | Ferguson Goons Force Children Planning To Sing Christmas Carols To Cower In Fear Until Police Could Rescue Them »
November 29, 2014
One of the country's largest producers of ammunition magazines for guns has chosen Austin, TX. for its corporate headquarters

One of the country's largest producers of ammunition magazines for guns has chosen Austin for its corporate headquarters
Colorado ammo magazine maker moves HQ to Austin
One of the country's largest producers of ammunition magazines for guns has chosen Austin for its corporate headquarters, the company said.
Magpul Industries Corp., formerly based in Erie, Colo., said its new corporate headquarters will be at 8226 Bee Caves Road in Austin. The company said it closed on the new facility in November.
Magpul said it also has moved its production, distribution and shipping operations to Cheyenne, Wyo., where a manufacturing and distribution center is scheduled to open in January.
Magpul officials had announced in January that they planned to move their operations out of Colorado because of new state laws that include restrictions on how many cartridges a magazine can hold. Texas Gov. Rick Perry's office had reached out to Magpul, to encourage the company to relocate to Texas.
Magpul did not say how many employees would move to the Austin facility. Company officials could not be reached for comment Friday.
All of Magpul's existing Colorado facilities will close during the first quarter of 2015, the company said. The company plans to open an administrative office in Colorado to support the relocation, with that site then serving as a regional support office after the move.
"These new facilities in Texas and Wyoming immediately enhance and expand the company's business operations," Duane Liptak, director of product management and marketing for Magpul, said in a written statement. "Magpul remains committed to completing the final phases of this transition without disruption to our customers and business partners."
Magpul did not disclose a purchase price for the Bee Caves Road property, but the property was previously being marketed by Oxford Commercial for $3.995 million. The site is 3.89 acres, with a 16,000 square foot office building.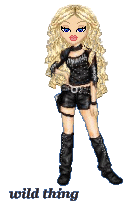 Wild Thing's comment......
Good news for Texas. It is understandable why they would move to Texas.
Posted by Wild Thing at November 29, 2014 12:55 AM
---
Comments
Remington left NY because of it's idiotic gun laws. Now, if only other manufactures would leave anti-gun states, that would send a message to their voters.
Posted by: BobF at November 29, 2014 05:20 PM
---