« Today Dictator Obama to Announce His Kissing up to ILLEGALS plan and further destruction to America | Main | Krauthammer: 'This is an Invitation to a Mass Migration'... 'A Gigantic Neon Sign on the Rio Grande' »
November 21, 2014
Obama Padded Obamacare Enrollment Numbers By Including 400K Dental Plans
Obama Padded Obamacare Enrollment Numbers By Including 400K Dental Plans

The Obama administration included as many as 400,000 dental plans in a number it reported for enrollments under the Affordable Care Act, an unpublicized detail that helped surpass a goal for 7 million sign-ups.
Without the dental plans, the federal government would have had 6.97 million people with medical insurance under the law known as Obamacare, investigators for the House Oversight and Government Reform committee calculated, using data they obtained from the U.S. Centers for Medicare and Medicaid Services.
Federal officials said in September they had 7.3 million people enrolled in coverage through new government-run insurance exchanges. They didn't distinguish between medical and dental plans, breaking from previous practice without notice.
Blending dental and medical plans let the administration assert that enrollment remained greater than 7 million, the original projection of the Congressional Budget Office. The move also partly obscured the attrition of more than 1 million in the number of people enrolled in medical insurance.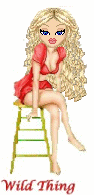 Wild Thing's comment.......
Pathological liars without an OUNCE of shame or conscience. The Democratic Party has become, the OFFICIAL Party of tyranny.....
"Where the people fear the government you have tyranny. Where the government fears the people you have liberty." -John Basil Barnhill.
"The Constitution is not an instrument for the government to restrain the people, it is an instrument for the people to restrain the government, lest it come to dominate our lives and interests."
~Patrick Henry
Posted by Wild Thing at November 21, 2014 12:45 AM
---