« Horrible Obama Admin: Palestinians Who Throw Molotov Cocktails at Israelis Are Not Terrorists | Main | Sheriff Joe Arpaio: ICE Catch and Release Program Is "Form of Amnesty by Obama Administration" »
October 28, 2014
Rev. Franklin Graham Speaks the truth : Obama's Views On Islam, "It's Impossible For False Religion To Be A True Religion Of Peace"
Rev. Franklin Graham Speaks the truth : Obama's Views On Islam, "It's Impossible For False Religion To Be A True Religion Of Peace"

Reverend Franklin Graham, son of world renowned evangelical pastor Billy Graham, said that President Barack Obama was "fundamentally mistaken" about radical Islam; questioned why peaceful Muslims do not collectively condemn jihadist terrorism; and argued that Islam "is a false religion" and that "it is impossible for a false religion to be a true religion of peace."
Rev. Franklin Graham also cited examples from a speech he recently gave outside the White House, decrying the actions of followers of a "peaceful religion" who practice "female circumcision," hijacking, kidnapping, "honor" killings, and decapitation.
Rev. Graham commended President Obama for sending some U.S. troops to fight the Islamic State but, citing Obama's Sept. 24 speech at the United Nations where the president said "Islam teaches peace," the reverend said, "I also believe our president is completely and fundamentally mistaken about the intolerant and violent nature of hardened Islamic followers."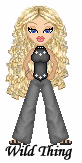 Wild Thing's comment.......
Too bad others do not speak up about this. God bless Rev. Graham. Islam is a death cult.
Posted by Wild Thing at October 28, 2014 12:47 AM
---
Comments
Jesus did not behead infidels / non-believers - and He came 600 years BEFORE Islams Mohammad... VOTE in 7 days America!!
Posted by: darthcrUSAderworldtour07 at October 28, 2014 05:47 AM
---