« Krauthammer: Obama's U.N. Speech was a Continuation of His "Apology Tour" for the United States -Obama is disgusting!! | Main | Classless Michelle Obama Bashes America During U.N. Event: Women Are Suffering Here Because Of "Harmful Cultural Norms" »
September 25, 2014
Vile Treasonous Obama Praises Muslim Cleric Who Backed Fatwa on Killing of U.S. Soldiers
Obama Praises Muslim Cleric Who Called for Slaughter of US Soldiers
During his speech at the UN General Assembly Barack Obama praised Muslim cleric Sheikh Abdallal Bin Bahhah who supported a fatwa on "killing US soldiers."
Barack Obama told the UN:
Look at the new Forum for Promoting Peace in Muslim Societies – Sheikh bin Bayyah described its purpose: 'We must declare war on war, so the outcome will be peace upon peace.'
The Washington Free Beacon reported:
Barack Obama favorably quoted and praised on Wednesday in his speech before the United Nations a controversial Muslim cleric whose organization has reportedly endorsed the terror group Hamas and supported a fatwa condoning the murder of U.S. soldiers in Iraq.
Obama in his remarks offered praise to controversial cleric Sheikh Abdallah Bin Bayyah and referred to him as a moderate Muslim leader who can help combat the Islamic State of Iraq and the Levant's (ISIL or ISIS) radical ideology.
However, Bin Bayyah himself has long been engulfed in controversy for many of his views, including the reported backing of a 2004 fatwa that advocated violent resistance against Americans fighting in Iraq.
Bin Bayyah is reported to have been one of several clerics who endorsed a 2004 fatwa that endorsed resistance against Americans fighting in Iraq. The fatwa backed by the International Association of Muslim Scholars (IAMS) ruled that resisting occupation troops in Iraq was a "duty."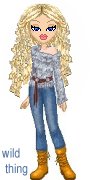 Wild Thing's comment.............
Muslim Obama..........that says it all. He is a pos!!!!!!! I despise him,
Posted by Wild Thing at September 25, 2014 12:50 AM
---
Comments
I hear this lame duck's middle name is HUSSEIN?!
Posted by: darthcrUSAderworldtour07 at September 25, 2014 06:04 AM
---
Moderate Muslims are actually the ones trying to hijack Islam. Islam is a religion of violence and has been since its inception.
Posted by: BobF at September 25, 2014 06:37 AM
---