« Hillary: I May Not Testify, If Subpoenaed By Benghazi Committee, If I Don't Like How They Conduct Themselves | Main | Andrew McCarthy: Obama has "Stepped over the Standard for Impeachment" Many Times »
June 09, 2014
Report: Bergdahl Is 'Physically Sound,' Healthier Than Expected

Report: Bergdahl Is 'Physically Sound,' Healthier Than Expected

One of the main claims that the Obama administration made to justify giving up five Taliban commanders in exchange for Army sergeant Bowe Bergdahl has been undermined, according to U.S. officials who say he is "physically sound."
Obama administration officials have said that Bergdahl's health was deteriorating rapidly and that he was in imminent danger after being held captive by the Haqqani network for nearly five years.
Because of his condition, a deal to free him from captivity was fast-tracked, the administration has maintained.
But U.S. officials who have been briefed on Bergdahl's condition since his return into U.S. hands told The New York Times that he is healthier than expected.
According to the report, the officials said that Bergahl is not malnourished. He weighs 160 pounds, a healthy weight for his 5-foot-9 frame.
"He suffers from skin and gum disorders typical of poor hygiene and exposure, but otherwise is physically sound, one official said," the Times reported.
Bergdahl is recovering at the Landstuhl Regional Medical Center in Germany.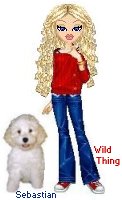 Wild Thing's comment............
Obama and Bergdahl both need to be spending the rest of their pathetic lives sitting in a Federal Prison!
Posted by Wild Thing at June 9, 2014 12:55 AM
---
Comments
Human skeleton visions of WW II Marines that survived the Bataan Death Marches and survivors of the Nazi Concentration Death Camps come to my mind..... And the Barackshevik MILITARY are trying to bullsh*t WE THE PEOPLE?!
Posted by: darthcrUSAderworldtour07 at June 9, 2014 07:36 AM
---
OPERATION ENDURING FREEDOM ultimate sacrifices killed for.... Sgt. Birddawg?
http://nrc.ap.org/afghancasualties....
US: 2,322, British: 342, Other: 454 = 3,118 !
http://icasualties.org/oef states the same and
www.cnsnews.com states 74% of US Op Enduring Freedom casualties occurred on ObaMao's watch and after HE increased the troops a few years ago!
Posted by: darthcrUSAderworldtour07 at June 10, 2014 08:41 AM
---