« Krauthammer: Obama Will Not Rest? He's Rested a lot. | Main | Chance To Eat Lunch With Grifters Bill And Hillary Clinton Being Auctioned Off For $300,000 »
May 31, 2014
Obama's Push for Illegal Law Breaking Amensty Texas Border Patrol on Brink of Collapse

Filmmaker Dennis Michael Lynch has chronicled the problems along the Mexican border in his documentaries, including his latest: They Come to America II. Lynch sat down with Megyn Kelly to reveal some new information about just how bad things are getting at the Texas border.
Lynch said his information, which comes from "the guys who are down there" on the border, indicates that the Border Patrol there is nearing the point of collapse.
"What they told me is worse than I've ever been told before," said Lynch, adding that he is being told there are a stunning 2,000 arrests of illegal immigrants a day in the Rio Grande Valley.
Lynch said the influx of immigrants from Central America, not Mexico, is becoming more than the Border Patrol in Texas can handle.
"The big driver of it all is the promise of amnesty. That's what they're all being told. We're at the point right now where people are coming across and they're just handing themselves in because they know they're not going to be sent back," said Lynch. "It's so bad I don't even know what to say anymore."
Lynch explained that many illegal immigrants are just being brought to bus depots, where they're taking buses to whatever area of the U.S. they want.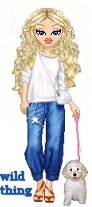 Wild Thing's comment............
Once again Obama is fully to blame for this and he wants all of this to happen. He is a thug and has zero respect for our laws.
Posted by Wild Thing at May 31, 2014 12:48 AM
---
Comments
The Latin Americas are emptying out as they dump their refuge on the US. No president since Eisenhower has secured the border. The last four have been very lax about it and obama wants the influx and encourages border crossings.
Posted by: TomR,armed in Texas at May 31, 2014 03:28 PM
---
Mexico Inc. neutralizes our LEGAL VOTES and THEY realize the US Senate will be OURS in 5 months so this Operation EZ PASS is what the Libtards and Baracksheviks are all about...
Chrissie - Put that Blackhawks jersey on and win game # 7 and GO for Le Coup de Sstanley!!!
I chill when the Blackhawks sing the Star Spangled Banner during home games!
Posted by: darthcrUSAderworldtour07 at June 1, 2014 06:42 PM
---