« 50 Control Freak Democrat Senators Send Letter to NFL Demanding the Washington Redskins Change their Name | Main | Senator Marco Rubio: Democrats' blocking VA accountability bill 'outrageous' »
May 23, 2014
New York Democrat Sen. Chuck Schumer Threatens Boehner: You Have Six Weeks To Pass Amnesty Or Obama Will Start Issuing Executive Orders

Schumer Threatens Boehner: You Have Six Weeks To Pass Amnesty Or Obama Will Start Issuing Executive Orders

Democrats have a new message for House Republicans who have been reluctant to take up a comprehensive immigration reform bill this year: Pass a bill in six weeks, or watch the White House take action on its own.
Four Senate Democratic leaders told reporters on Thursday they want House Speaker John Boehner, R-Ohio, to bring legislation to the floor "before the August break," or else President Obama would begin taking executive action on immigration issues.
"Here is the bottom line," Sen. Chuck Schumer, D-N.Y., said. "They have about a six-week window, from June 10 after the last Republican primary till the August recess. If they don't pass immigration reform then, the president will have no choice but to act on his own."
Democrats said they would not accept piecemeal legislation, either, despite Boehner's promise to take up immigration reform in increments.
"We are not going to go along with minor fixes that fail to address the huge systematic problems of our immigration system today," Schumer said.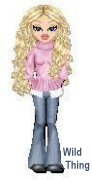 Wild Thing's comment.........
The left always make threats, heck why not when the threats start at the top from Obama, others on the left see they can get away with it.
I was just thinking what if our side started to threaten the left for a change, big time. And mean it!

The entire reason the left want amnesty is they are worried about the elections coming up and they know the illegals if they do vote will for democrat.
Posted by Wild Thing at May 23, 2014 12:48 AM
---