« Corrupt Former Secretary of State Hilary Clinton ... Her State Department "Misplaced" $6 Billion Under Hillary Clinton | Main | Trey Gowdy to Democrat Jim Moran: The Notion That You Can Make $174,000 In This Country And Be Underpaid, Is Laughable! »
April 05, 2014
Marine Who Served Three Combat Tours In Iraq Facing Eviction For Displaying American Flag

Marine vet says he faces possible eviction over U.S., USMC flags on apt. balcony
Marine Who Served Three Combat Tours In Iraq Facing Eviction For Displaying American Flag

Manuel E. Vega, a Marine Corps veteran who served three combat tours in Iraq, says he faces possible eviction from his apartment if he does not remove two flags – one U.S. flag and one Marine Corps flag — from his balcony. The Salem Run Apartment Homes in Fredericksburg, Va., initially warned Vega about the flags, then said they would be willing to work something out, but, Vega told Examiner.com Thursday, nothing has been done and the complex has not backed down.
Vega told Examiner he has been flying the flags since October, but apartment managers recently decided to take action.
A notice warning Vega of the flags was tacked to his front door, he said.
"Although we appreciate and commend your patriotism, as a reminder per your lease agreement, you cannot have anything attached to the railing or any part of the building," the warning letter, dated March 21, said.
The letter also says that only patio furniture, "flowers and/or holiday decorations" are the only things allowed on the balcony.
Vega served over eight years in the Marine Corps and rose to the rank of Sergeant, having received a Navy and Marine Corps Commendation Medal, Combat Action Ribbon, Presidential Unit Citation, Navy Unit Citation and a Good Conduct Medal.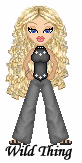 Wild Thing's comment............
IMO any land owner, building owner, property owner that is against our Flag in any way there is something seriously wrong with them. Not hanging or displaying our Flag should never be part of a lease. But this is just how I feel so obviously in our country it means nothing anymore. Why do people live in the USA and hate our Flag I will never understand.
God bless our Veterans and I wish any of them that want to display the Flag should be allowed to do so.
Posted by Wild Thing at April 5, 2014 12:50 AM
---