« Threats from Obama's IRS WARNS: Obamacare TAX MUST be Paid with Tax Return | Main | GOP Governor Brewer Vetoes SB 1062 (the religious rights bill ) »
February 27, 2014
Sen Ted Cruz Weighs In On the State Of The GOP & Obamacare
Senator Ted Cruz on Hannity last night. Discusses various subjects and first class all the way.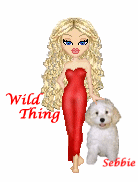 Wild Thing's comment.........
I am always impressed at how he handles those that try to hash him , including his response to the write up lately by Thomas Sowell. Sowell's write up mostly said Cruz should pick his fights better and for the first time I can remember I disagree with Thomas Sowell. Criz spoke up for all of us that have been wishing and hoping someone would do just that, speak up loud and clear how we feel about Obamacare and the debt ceiling. I am proud of Ted Cruz for all he has been trying to do.
Posted by Wild Thing at February 27, 2014 12:45 AM
---