« Communist Bill De Blasio To Issue City Identification Cards To Illegal Immigrants | Main | Major Stupid Thinking! ..Dem Rep. Gwen Moore Sets The Bar As Low As It Can Go For Obama's Second Term: "He's Getting An 'A' To Just Occupy The Spot" »
February 11, 2014
Obama Rewrites Obamacare Law Again and and Directly Violates Text of Obamacare

Obama Obama Rewrites Obamacare Again and Directly Violates Text of Affordable Care Act

Obama's New Delay of Employer Mandate Violates Plain Language of Law
Barack Obama's Treasury Department issued a new regulation today that for the second time directly violates the plain and unambiguous text of the Patient Protection and Affordable Care Act by allowing some businesses to avoid the law's Dec. 31, 2013 deadline to provide health insurance coverage to their employees.
Initially, on July 2, 2013, the administration unilaterally delayed the deadline for the employer mandate until 2015. Now, the administration is unilaterally delaying it for some businesses until 2016.

To continue reading PLEASE CLICK HERE........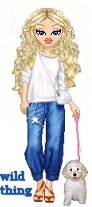 Wild Thing's comment............
What gets me about all of this is how easily he gets away with all he is doing.
Posted by Wild Thing at February 11, 2014 12:47 AM
---