« Krauthammer: 'The Idea That Obama is Going to 'Pivot' To Climate Change As a Way To Save Senate Seats Is Quite Insane' | Main | Fourth Hospital In Georgia Closes Because of Obamacare »
February 19, 2014
NJ Gun Grabber Says Gun Magazines Over 10 Rounds Are Only For "Domestic Terrorists And Gangsters"

NJ Gun Grabber Says Gun Magazines Over 10 Rounds Are Only For "Domestic Terrorists And Gangsters"…
Gun-control advocates frequently use scare tactic to mislead the public into supporting laws that unnecessarily restrict Second Amendment rights.
In New Jersey, the most stringent firearms laws in the country don't satisfy the rabid activists there. They are pushing to lower the legal magazine size from 15 to 10.
"Our top priority is a 10-round limit on magazine size," Bryan Miller, executive director of Heeding God's Call, told NJ.com on Friday. The group's sole purpose is pushing for more gun control. Its primary tactic is to hold "prayer vigils" outside firearms stores.
"Nobody needs a 15-round ammunition magazine unless they are a domestic terrorist or a gangster," Mr. Miller claimed.
Mr. Miller neglected to mention that virtually all law enforcement uses firearms with more than 10 rounds. And of course, so do millions of law-abiding Americans.
Frank Jack Fiamingo is the president of the New Jersey Second Amendment Society, a grass-roots gun rights group that opposes the magazine ban.
The firearms industry has been fighting back against these new limits to magazine size that have passed in the past year in states such as New York (seven rounds) and Colorado (15 rounds).
Larry Keane is the general counsel of the National Shooting Sports Foundation, which represents firearms and ammunition manufacturers.
"The Justice Department studies of the federal ban on modern sporting rifles — which also restricted magazine capacity — showed that restricting the size of a magazine by an arbitrary number, such as 10, does not reduce crime," Mr. Keane said, referring to the industry's preferred term for so-called assault weapons.
"It simply limits the ability of law-abiding citizens to defend themselves and their families."
In New Jersey, gun-grabber activists have been effective in getting new laws because they have strong allies in the Democrat-controlled Legislature.
It is expected that political pressure will increase to pass more gun-control bills in order to put Gov. Chris Christie in a tight spot. Mr. Christie is considering a run for president as a Republican, which is a nonstarter for someone who is viewed as anti-gun.
The political battles have already started.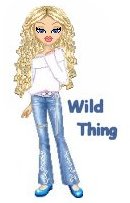 Wild Thing's comment............
What a bunch of baloney.
Posted by Wild Thing at February 19, 2014 12:55 AM
---