« Report: Former CIA Director Edited Benghazi Talking Points To Benefit Obama's Re-Election Campaign | Main | Sheila Jackson Lee Wants To Assist Obama to Rule by Decree: ""We'll Give President Obama A Number of Executive Orders To Sign" »
February 05, 2014
Israeli Settlers Mock Kerry's Peacemaking With Spoof Video
Israeli Settlers Mock Kerry's Peacemaking With Spoof Video
Israel's Yesha [settlers] Council has posted online a deliberately disrespectful spoof depicting America's top diplomat – played by an actor resembling John Kerry – riding a camel and making a series of preposterous statements that belittle his understanding of the region's complexities.
At one point, the Mr Kerry character is seen down-playing the importance of the Western Wall, one of the holiest sites in Judaism, in Jerusalem's old city.
"Dividing Jerusalem is not an easy thing," the actor says. "We must realise it is holy to all religions – Jews, Christians, Muslims, Buddhists, Klingons and Hobbits. But what I'm saying is: 'why fight over an old wall?'
I'll build you a brand new wall, close to the beach."
A woman with an American accent is then seen telling him: "I think you should go home, where you belong, and stay there."
Dani Dayan, the Yesha Council's international envoy, said the video aimed to "highlight the infeasibility of John Kerry's proposals, which are at best unrealistic and at worst a danger to the State of Israel."
It was released after several high-ranking Israeli politicians launched apparently coordinated attacks on Mr Kerry for warning at a security conference in Munich last weekend that the Jewish state faced the risk of an economic boycott if no peace deal was reached with the Palestinians.
Naftali Bennett, the industry minister and leader of the far-Right Jewish Home party, accused Mr Kerry of acting as a "mouthpiece for anti-Semitic boycott threats".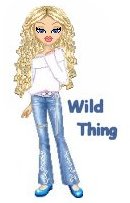 Wild Thing's comment............
Kerry deserves to be mocked. I am ashamed of those in our WH and how no awful it is we have to sit here and see them disrespect Israel.
Posted by Wild Thing at February 5, 2014 12:50 AM
---