« Baby Killers Planned Parenthood Releases Annual Report Showing They Performed One Abortion Every 96 Seconds, Over 327K Babies Killed In One Year | Main | Documents Show Top Defense Officials Briefed Obama Minutes After Assault On Benghazi Began It Was A "Terrorist Attack," Not A Video Or Protest »
January 14, 2014
Obama's White House Refusing To Release Text of Obama's Nuke Deal With Iran

White House Refusing To Release Text of Obama's Nuke Deal With Iran

Iran will immediately begin to see "targeted relief" from the economic sanctions as soon as the deal begins, according to Kerry.
"The $4.2 billion in restricted Iranian assets that Iran will gain access to as part of the agreement will be released in regular installments throughout the six months," Kerry said in a statement. "The final installment will not be available to Iran until the very last day."
The White House is refusing to release the official text of the nuclear deal, despite requests from reporters and members of Congress.
"I urge the White House to publicly release the text of the implementation agreement with #Iran for all to review," Sen. Mark Kirk (R., Ill.) tweeted on Sunday.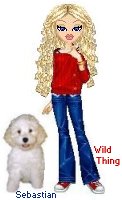 Wild Thing's comment............
Once again so much for the transparent presidency ............which it is not and never has been with the freak POS Obama. .
Posted by Wild Thing at January 14, 2014 12:50 AM
---