« A Warning to America from Canada: After Registering Guns, Comes Confiscation | Main | Kerry Gives Russian Foreign Minister Lavrov Idaho Potatoes Before Talks in Paris »
January 14, 2014
Obama's Fault: Number of Black Men In Labor Force Hits All-Time Low
Number of Black Men In Labor Force Hits All-Time Low

The December rate of labor force participation for black men is the lowest on record.
The headline unemployment rate fell sharply to 6.7 percent in December. The drop of 0.3 percentage points was almost entirely due to people leaving the labor force as the number of people reported employed in December only rose by 143,000. This was just enough to keep the employment-to-population ratio constant. The establishment survey was also surprisingly weak, showing a gain of just 74,000 jobs. In addition, the length of the average workweek fell by 0.1 hour leading to a decline of 0.3 percent in the index of weekly hours for the month.
The drop in labor force participation was sharpest for African Americans, who saw a decline of 0.3 percentage points to 60.2 percent, the lowest rate since December of 1977. The rate for African American men fell 0.7 percentage points to 65.6 percent, the lowest on record. The decline in labor force participation was associated with a drop in the overall African American unemployment rate of 0.5 percentage points to 11.9, and a drop of 0.6 percentage points to 11.6 percent for African American men.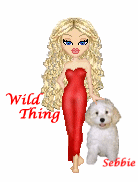 Wild Thing's comment............
These are government statistics that show an unpopular view with those running the current government, so you know they are not accurate and are at least two times worse.

Obama continues to kill jobs, destroy companies, tax too much and 8,000 plus new regulations from the EPA.
Posted by Wild Thing at January 14, 2014 12:45 AM
---