« Obama's Gov't Spending, Regulations Bump USA From Top 10 to 12th place "Freest Economies" | Main | 'Let Me Make Something Very Clear, Nobody That Wears A Navy SEAL Trident On Their Chest Is A Fan Of Obama Or Hillary Clinton Period' _ Former Navy SEAL Christopher Mark Heben »
January 20, 2014
Obama regime Cover-up Campaign on Benghazi, Libya


video illustrates in three minutes flat the entire White House coverup of what President Obama referred to as the "phony" Benghazi scandal.
Compiled by the Heritage Foundation, it gives a perfect graphic representation of the U.S. House testimony as well as the Senate report on the event — both released this week to the public.

The entire rogues gallery of characters is illustrated — Obama, former Secretary of State Hillary Clinton, then-Ambassador to the United Nations Susan Rice and Chief White House Spokesman Jay Carney. We see each of them deflecting, obfuscating and out-and-out lying.
So what's so amazing about the video? It wasn't produced after the House and Senate reports this week. It was published Oct. 7, 2012, less than one month after the attack that took four American lives.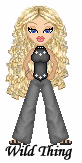 Wild Thing's comment............

Well done video of this.
Posted by Wild Thing at January 20, 2014 12:50 AM
---