« CNN's Jake Tapper Runs Video of Obama in 2010 Admitting Millions would Lose their Health Plan due to ObamaCare – Video | Main | Gov. Rick Perry: Obama Apology Not Enough, "He Needs to Stand Up in Front of the Amercan People and Say, You Know What? I Perpetrated a Fraud on You" (Video) »
November 10, 2013
Top Ranked Golf Instructor: (limp wristed) Obama Not Very Good Golfer, No Wind-Up, Lacks Power
Top Ranked Golf Instructor: Obama Not Very Good Golfer, No Wind-Up, Lacks Power
Despite frequently playing golf while the country struggles economically, Obama is actually not very good at it, according to testimony from a top-ranked golf instructor.
"If I had the opportunity to give the president some help, I would advise him to make a better turn on his backswing, both with his hips and his shoulders…Right now there's no wind-up, and then there's a lot of un-windup…He tends to pull across and slap at shots…It doesn't look like he has a lot of power," golf instructor Butch Harmon previously told Golf Digest.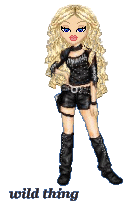 Wild Thing's comment............
Hard to have any power when you have two limp wrists.
Posted by Wild Thing at November 10, 2013 12:55 AM
---