« How Dictator Obama wants to ruin Thanksgiving [VIDEO] | Main | Muslim and Israel Hater Obama Announces Deal with Iran; Will Ease Sanctions on Iran; Talks as if Iran can be Trusted »
November 23, 2013
Hide Your Money and Your Dogs - Kenyan Communist Obama Visiting Los Angeles Area On Monday And Tuesday
Obama Visiting Los Angeles Area On Monday And Tuesday
Obama will participate in several events in the Los Angeles area when he returns to the Southland next week.
The commander-in-chief is expected to arrive in Los Angeles during the afternoon rush hour on Monday. That evening, he is scheduled to take part in two fund-raising events in the Beverly Hills area jointly held by the Democratic Senatorial Campaign Committee and the Democratic Congressional Campaign Committee. One of the fund-raisers reportedly is being hosted by Magic Johnson and his wife, Cookie.
On Tuesday morning, the president reportedly will attend a fund-raising event in Hancock Park before traveling to DreamWorks Animation in Glendale, where during the noon hour he will deliver remarks on the economy.
The president is expected to depart from LAX by midafternoon Tuesday.
Further details surrounding the trip, including street closures, have not yet been released.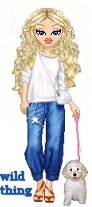 Wild Thing's comment............
Gonna have to get an extra big can of RAID to get rid of him. And hide your dogs so he does not eat them. Regarding your money he steals enough from all of us so watch your wallet.
Posted by Wild Thing at November 23, 2013 12:55 AM
---