« Megyn Kelly: Congress Launches Investigation Into Fake Data; Stolen Election!? | Main | Obamacare Then, Affordable Care Act Now »
November 21, 2013
Good! ...Gov. Scott Walker: I Don't Support Amnesty
Gov. Scott Walker: I Don't Support Amnesty

In an exclusive interview with Breitbart News Executive Chairman Stephen K. Bannon for the Sirius XM Patriots network, Wisconsin GOP Gov. Scott Walker said he does not support amnesty and the Washington Post's Aaron Blake, who previously reported Walker supports a "pathway to citizenship" for illegal immigrants took him "out of context."
Towards the end of the interview, Bannon noted that "Amnesty is about the sovereignty of the country." But, he asked Walker, "the Washington Post said earlier that you're pro-pathway to citizenship."
"See now that's where they take it out of context," Walker said in response. "I've not said there should be amnesty in this country. I don't believe that. I don't support the legislation being kicked around. What I've said repeatedly is we need to fix the immigration system, but fix the legal system. So if people want to come in this country we should have a legal immigration system."
Bannon then interjected: "And take care of the borders and everything we have to do first."
Walker concurred, saying that any immigration reform efforts should "fix the front door."
"If you're somebody, whether you're from Mexico or Germany or Ireland, and you want to come to this country legally, we should find a way to make it happen," Walker said.
Walker's comments come months after, in July, the Post's Blake ran a blaring headline saying Walker "backs path to citizenship."
Walker did not back a pathway to citizenship, as he clearly laid out in his interview with Bannon. At the time, he was presented with a purely hypothetical situation. In laying out his stance back then, something that mainstream media reporters missed, Walker noted that the federal government tends to take a "band-aid approach" to reform of issues, rather than his gubernatorial-style handling of real reform aimed at actually fixing the problem.
"It's why I'm not a big fan of a lot of things in the federal government, regardless of party," Walker said. "Not that we're perfect at the state [level], but you can get your hands around issues like that at the state. Just the mere fact they're having that debate without having a discussion about why is the system itself—why aren't we fixing that? It just seems to be kind of the vacuum that decisions are made in at the federal level."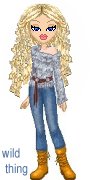 Wild Thing's comment..................
No amnesty, no way. I am glad Walker is not for amnesty.
Posted by Wild Thing at November 21, 2013 02:45 AM
---