« Eric Bolling, Guilfoyle Battle Juan Williams Over How Destructive Obama's Been - Wake Up Juan! | Main | Netanyahu Praises French President's "Courageous Stance" On Iran, Says Nothing About Obama »
November 18, 2013
France assures Israel it will stand firm with Netanyahu on Iran deal - Thank you France
France assures Israel it will stand firm with Netanyahu on Iran deal

President Francois Hollande assured Israel on Sunday that France would continue to oppose an easing of economic sanctions against Iran until it was convinced Tehran had ended a pursuit of nuclear weapons.
Hollande's pledge could help underpin an intensive campaign by Prime Minister Benjamin Netanyahu to convince Israel's main ally, the United States, and other leading powers to toughen terms of a proposed nuclear deal with Iran ahead of negotiations reconvening this week in Geneva.
Differences over how to ensure Iran does not obtain nuclear weapons have opened a rift between Netanyahu and U.S. President Barack Obama, whose relationship has long been fraught. France has taken a tough line with Iran, helping Paris forge closer ties with Tehran's foes in Israel and the Gulf.
"France will not give way on nuclear proliferation," Hollande said at a welcoming ceremony at Tel Aviv airport. "So long as we are not certain that Iran has renounced nuclear arms, we will keep in place all our demands and sanctions."

And in America with Obama insulting Bibi and NOT returning his calls........... Four Republican senators have written to Obama expressing deep concern about the negotiations. The legislators cited reports that Iran would obtain up to $20 billion in sanctions relief but not be required to shut down centrifuges, close facilities or get rid of enriched uranium.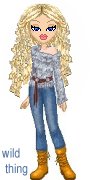 Wild Thing's comment............
Thank you France.
Posted by Wild Thing at November 18, 2013 12:47 AM
---