« Andrew McCarthy: Obama Committed Serial Fraud Impeachment Is a Remedy | Main | Krauthammer: Obama Move to Reinstate Health Plans ObamaCare Dropped is "Entirely Lawless" »
November 15, 2013
Donald Trump on ObamaDEATHcare: "The Big Lie That Has Become Total Catastrophe for Country"
Donald Trump on ObamaDEATHcare: "The Big Lie That Has Become Total Catastrophe for Country"
Donald Trump weighed in on the president's questionable Obamacare "fix" . Donald was on with Greta Van Susteren On the Record.
"I just think it's a mess. There's never been anything like this… It was the big lie that has become a total catastrophe for the country and is really hurting people terribly."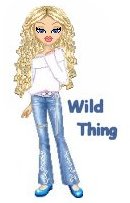 Wild Thing's comment.............
Make the Demoncraps own EVERY bit of it!
Posted by Wild Thing at November 15, 2013 12:45 AM
---