« Krauthammer on ObamaCare Mess: "It's Going to Get Worse" | Main | Former Muslim Brotherhood member: 'Obama knows what happened in Benghazi' »
November 01, 2013
Dem Senators Chuck Schumer And Barbara Boxer Introduce Bill Giving Obama Power To Unilaterally Raise Debt Ceiling

Dem Senators Chuck Schumer And Barbara Boxer Introduce Bill Giving Obama Power To Unilaterally Raise Debt Ceiling
Democrat Bill Would Let Obama Increase Debt Limit; Congress Wouldn't Need to Vote

Democratic senators have introduced legislation that would grant President Barack Obama, and subsequent presidents, the authority to increase the legal limit on the federal government's debt unless Congress subsequently voted to disapprove the increase.
The bill would effectively take elected members of Congress off the hook for approving an increase in the debt. If the president certified that he was going to increase the debt limit, Congress could simply let him do it without taking a vote–and putting members on the record.
Article 1, Section 8, Clause 2 of the Constitution gives Congress, not the president, the power to borrow money. It says: "Congress shall have power … to borrow money on the credit of the United States."
Sens. Chuck Schumer (D-N.Y.), Barbara Boxer (D-Calif.) and Mazie Hirono (D-Hawaii) have introduced the Pay Our Bills Act, which would "permanently allow Congress to disapprove debt ceiling increases, instead of approving them."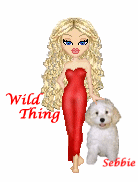 Wild Thing's comment..............
Oh boy! More tyranny!
Posted by Wild Thing at November 1, 2013 12:47 AM
---