« Firefighters alarmed by new rescue risk: solar panels | Main | Evil Obama's New Tactic: Fear Mongering With World Markets »
October 04, 2013
Ted Cruz Blasts Obama for "Actively Cheerleading for the Stock Market to Plummet"
Ted Cruz Blasts Obama for "Actively Cheerleading for the Stock Market to Plummet"
Audio of Sen. Ted Cruz this morning on WMAL.
He said Obama and Reid "want to keep the Government shut down" because they believe they will benefit politically from it.
Cruz blasted President Obama for actively trying to rattle the financial markets as part of his partisan political strategy.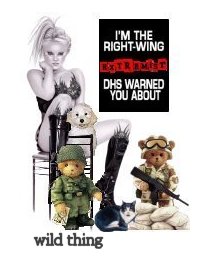 Wild Thing's comment............
I sure do like that Ted Cruz speaks up about things instead of how so many of the career politicians just keep their mouths shut when we want them to speak out for us.
Posted by Wild Thing at October 4, 2013 12:45 AM
---