« Dept Homeland Security Preparing For Riots On Nov 1 2013 -You Won't Believe Why? | Main | Three Low life Scum Caught On Tape Desecrating American Flag On A Veteran's Porch »
October 23, 2013
Bob Beckel Says He Got a Phone Call From The White House After Suggesting Obamacare Be Delayed
Bob Beckel Says He Got a Phone Call From The White House After Suggesting Obamacare Be Delayed

Not the first time this has happened by a long shot. Remember a few months back when Bob Woodward said : A 'very senior' White House person, threatened him, warned him that he'd 'regret' he's doing when he criticized sequester cuts?
Now someone in the Obama Adm. is doing the same to Dem. strategist Bob Beckel. He suggested last week on 'The Five' delaying Obamacare for 6 months to a year so they can fix the problems first. How dare he! You don't criticize King Obama, Bob.
He explains how he got a phone call in the video above.
"The other day on The Five I called for a delay for the implementation of this for five months or six months to a year. And I got a call from somebody at the White House who absolutely bludgeoned me over it…"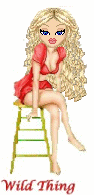 Wild Thing's comment............

Gestapo Obama and his administration.
Posted by Wild Thing at October 23, 2013 12:50 AM
---