« Pastor Pulls Gun on Robber: 'No, You Get on the Ground' | Main | Dept Homeland Security Preparing For Riots On Nov 1 2013 -You Won't Believe Why? »
October 23, 2013
Arrogant and Pathetic Corrupt HHS Secretary Kathleen Sebelius To Brief Only Congressional Democrats On Obamacare Rollout Mess
Kathleen Sebelius To Brief Only Congressional Democrats On Obamacare Rollout Mess
Mike Hash, who directs the Office of Health reform at the Department of Health and Human Services, will brief House Democrats Wednesday about implementation of the Affordable Care Act.
The closed-door session, which will start at 8:50 a.m., marks the first time the administration will have briefed members of Congress on the online enrollment system since its troubled rollout on Oct. 1.
The briefing comes as HHS Secretary Kathleen Sebelius published a blog post detailing some of the efforts the administration is undertaking to fix HealthCare.gov, including bringing on former Office of Management and Budget acting director Jeffrey Zients.
House Speaker John Boehner's (R-Ohio) office is crying foul that House Republicans aren't included in the briefing. It is asking that the same briefing be provided to the GOP.
"Far too much information about Obamacare's rollout is being concealed from the public," Boehner spokesman Brendan Buck said. "All members – as well as the American people – deserve answers for this debacle. That's why we have asked the administration to provide the same briefing to House Republicans. This snub is all the more offensive after Secretary Sebelius declined to testify at a House hearing this week. It's time for the Obama administration to honor its promises of transparency and face some accountability."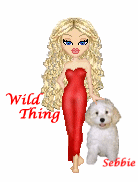 Wild Thing's comment...............
I say bring in the Mafia and force her to include the House Republicans . I am really fed up with our side being the nice polite guys.
Posted by Wild Thing at October 23, 2013 12:45 AM
---
Comments
How can this happen in America. Who the Hell is she to thumb her nose at Congress? How can these advisers, and that is what a Cabinet Secretary is, decide not to testify before congress? Boehner needs to subpoena her and if she doesn't show, send Capital Police to arrest her for contempt.
Posted by: bobf at October 23, 2013 10:14 AM
---