« Dictator Obama Administration To Spend $12 Million (Our Tax Dollars) On Propaganda Ads Touting Obamacare In A Dozen Republican-Led States | Main | Obama's Brother, Malik Obama, Wanted On Egypt's Terror Watch List For Muslim Brotherhood Leaders »
September 06, 2013
Syrian Christian Woman Destroys Sen. John McCain at Town Hall Meeting: "Enough is Enough! We Do Not want Another Engagement in the Middle East!"
Syrian Christian Woman Destroys Sen. John McCain at Town Hall Meeting: "Enough is Enough! We Do Not want Another Engagement in the Middle East!"
At a Town Hall meeting a Syrian woman who lost a member of her family at the hands of the U.S. backed Syrian rebels that would benefit from a U.S. strike against Syria, one that AZ Senator John McCain supports, rips into him about spilling more Syria blood.
Voters Explode on John McCain at Phoenix Town Hall: 'We Didn't Send You to Make War for Us'

You can see the photos at this link.............

A number of Sen. John McCain's constituents are not happy with the Arizona Republican's support of President Barack Obama's plan to take military action against Syria. Voters made that much perfectly clear when they confronted him at a town hall in Phoenix on Thursday.
"We didn't send you to make war for us. We sent you to stop the war," one man said to applause,

Another man told McCain Congress is ignoring its duty to represent voters.
"This is what I think of Congress," he said, holding a bag of marshmallows in his hand. "They are a bunch of marshmallows. That's what they are. That's what they've become. Why are you not listening to the people and staying out of Syria? It's not our fight."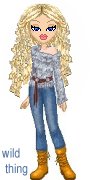 Wild Thing's comment.............
Interesting to watch McCains body language as this woman rips into him.
Posted by Wild Thing at September 6, 2013 12:55 AM
---