« Syrian Christian Woman Destroys Sen. John McCain at Town Hall Meeting: "Enough is Enough! We Do Not want Another Engagement in the Middle East!" | Main | Kerry: Obama Can Bomb Syria With or Without Congressional Go Ahead »
September 07, 2013
Obama's Brother, Malik Obama, Wanted On Egypt's Terror Watch List For Muslim Brotherhood Leaders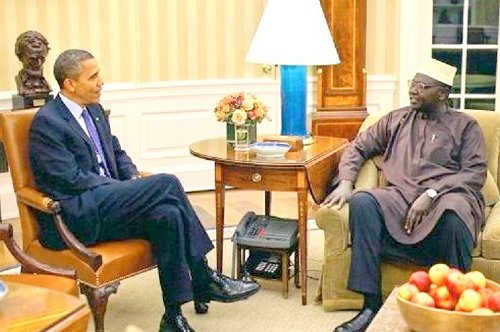 Barack and Malik Obama in the Oval Office

Obama's Brother, Malik Obama, Wanted On Egypt's Terror Watch List For Muslim Brotherhood Leaders

Recently the Egyptian media reported proof that Obama is a Muslim Brotherhood member, and also posted an image of Obama as Satan.

Walid Shoebat is now reporting that Obama's Brother (Malik Obama) is headed for Egypt's Terror Watch List and reminds the readers of all the evidence mounting for his involvement with the Muslim Brotherhood.
Recall that the same IRS that stalled on processing paperwork for conservative groups, suddenly gave preferential treatment to Malik Obama's charity, which is linked to a genocidal regime.
Several prominent Egyptian media sources are reporting that Malik Obama, half-brother to President Barack Obama is quickly becoming a person of interest in that country relative to his role with the Islamic Da'wa Organization (IDO) – based in bordering Sudan – and the larger Muslim Brotherhood umbrella group. Complaints have been filed with Egypt's Prosecutor General that call for Malik to be put on Egypt's terror watch list and brought in for questioning about his role in financing terrorism.
The following is a direct translation from an article from Youm7:
[...] Complaint No. 1761 for the year 2013 reported to the Attorney General asked the Egyptian High Court to consider the suspicious activity of a group called the Islamic Da'wa Organization (IDO), which is owned and managed by Malik Obama. This group is now being investigated by international bodies and the attached evidence proves beyond a reasonable doubt that a close link exists between Malik Obama and some of the most notorious characters already wanted for their involvement in terrorism, as is consistent with the pictures and reports attached…
The complaint also asks the court to bring in Malik Obama – a resident of the United States – to be questioned in regards to the terrorist groups in Egypt, whether by inciting or participating with or in any form of support punishable by law. It seeks permission to declare Obama a defendant in his right outside Egypt diplomatically, through the Ministry of Foreign Affairs. In the case of non-appearance and compliance for the investigation, the complainant requests monitoring [Mr. Obama] by including his name on all Egyptian airports and ports, and take the necessary legal steps."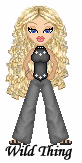 Wild Thing's comment..................
Runs in the family, all being associated with the Muslim Brotherhood.
Posted by Wild Thing at September 7, 2013 12:48 AM
---
Comments
Ubama will have to write a sequel to his autobiography, "Dreams From My Father". It will be called "Bombs From My Brother"...
Posted by: Willy at September 7, 2013 01:51 PM
---