« Former Defense Secretary Cohen Rips Administration on Syria: Russia is Exploiting Kerry's Weak Hand, "Notion That You're Gonna Have a Dismantling of Chemical Weapons Is Unrealistic" | Main | Rand Paul Just Like His Dad Ron Paul...both Hate Israel! »
September 15, 2013
Obamacare Employee Accidentally Sends Out Email Containing 2400 Americans Social Security Numbers
Obamacare Employee Accidentally Sends Out Email Containing 2400 Americans Social Security Numbers

With Obamacare's massive Patient Data Hub poised to open soon, a sloppy mistake by an Obamacare employee hasn't exactly inspired confidence that Americans' private information will be closely guarded by Obamacare's powers-that-be. As the Minneapolis Star Tribune reports (and Andrew Johnson highlights at NRO), an Obamacare exchange employee in Minnesota accidentally sent out an email containing 2,400 Americans' Social Security numbers.
The Star Tribune writes:
"A MNsure employee accidentally sent an e-mail file to an Apple Valley insurance broker's office on Thursday that contained Social Security numbers, names, business addresses and other identifying information on more than 2,400 insurance agents.
"An official at MNsure, the state's new online health insurance exchange, acknowledged it had mishandled private data. A MNsure security manager called the broker, Jim Koester, and walked him and his assistant through a process of deleting the file from their computer hard drives.
"Koester said he willingly complied, but was unnerved.
"'The more I thought about it, the more troubled I was,' he said. 'What if this had fallen into the wrong hands? It's scary. If this is happening now, how can clients of MNsure be confident their data is safe?'"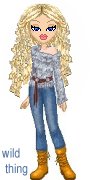 Wild Thing's comment.............
Typical of the scum on the left. I swear there will be nothing good about Obamacare and nothing good about those pushing it or working for it.
Posted by Wild Thing at September 15, 2013 12:47 AM
---
Comments
Just remember, our very lives will be in the hands of these people. Be afraid....
Posted by: Willy at September 18, 2013 07:53 AM
---