« TSA Agent Arrested For Conspiring To Smuggle Illegal Aliens Into The Country | Main | Former Defense Secretary Cohen Rips Administration on Syria: Russia is Exploiting Kerry's Weak Hand, "Notion That You're Gonna Have a Dismantling of Chemical Weapons Is Unrealistic" »
September 14, 2013
Government Seeking To Include "Social And Behavioral Data" In Health Records It Can Access

Government Seeking To Include "Social And Behavioral Data" In Health Records It Can Access

The Centers for Medicare and Medicaid Services (CMS) wants to require health care providers to include "social and behavioral" data in Electronic Health Records (EHR) and to link patient's records to public health departments, it was announced last week.
Health care experts say the proposal raises additional privacy concerns over Americans' personal health information, on top of worries that the Obamacare "data hub" could lead to abuse by bureaucrats and identify theft.
The project sets out to identify "core data standards for behavioral and social determinants of health to be included in EHRs."
Critics suggested this would create new bureaucracies and negatively impact health care.
"This sounds like an example of the federal government further intruding on the practice of medicine," said Chris Jacobs, a senior policy analyst at the Heritage Foundation.
The CMS currently covers 100 million people through Medicare, Medicaid, and the Children's Hospital Insurance Program and is tasked with running Obamacare.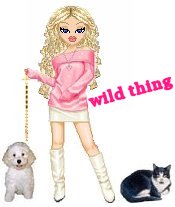 Wild Thing's comment.................

Kathleen Sebelius has the heart of a total dictator and wants to know when you take a breath or blink or smile or frown. Nothing is good about any of this or Obamacare. .....intrusion, plus paying for things we do not believe in like abortions.
Posted by Wild Thing at September 14, 2013 12:55 AM
---
Comments
They've also got doctors asking their patients if they own firearms.
Posted by: bobf at September 14, 2013 07:39 AM
---
As we've seen with the recent NSA revelations, our lives will soon be almost devoid of privacy. An all knowing govt. will be able to control how we live, where we go and what we do. obamacare is an all inclusive, open ended study and control of our individual lives. Orwell was 30 years too soon on his book 1984.
Posted by: TomR,armed in Texas at September 14, 2013 01:18 PM
---