« MLK Anniversary March Draws Only One-Fifth of Expected Crowd | Main | Senator Tim Scott, America's Only Black Senator Not Invited To MLK Event Because He's A Republican »
August 29, 2013
Obama Compares MLK Jr. To Jesus - Blasphemy to do this!!!
Obama Compares MLK Jr. To Jesus

When President Barack Obama takes to the steps of the Lincoln Memorial today for his scheduled 2:45 pm address to the thousands of people who will mass there for the 50th anniversary celebration of the March on Washington, it won't be the first time he's stood in the shadow of Martin Luther King. [...]
But that doesn't mean Obama will be unmindful of his linkage to King when he stands before the statue of the Great Emancipator to give an address that will be heard around the world. This was clearly on the president's mind last night. After he made some formal remarks during a White House reception for a broad cross section of civil rights leaders, entertainers, politicians and social activists, I heard Obama quip to someone standing nearby: "Man, can you believe they have me speaking tomorrow, 50 years to the day of the greatest speech ever given. That's like following Jesus."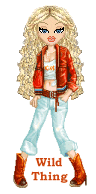 Wild Thing's comment.....................
Obama is such a low life.
Posted by Wild Thing at August 29, 2013 12:48 AM
---