« Obama's Pentagon Hides key Benghazi Witness from Congress | Main | Hyper Kitten Vs. Sleepy kitten »
July 06, 2013
Permits Soar to Allow More Concealed Guns
Permits Soar to Allow More Concealed Guns

A growing number of Americans are getting permission to carry firearms in public—and under their clothes—a development that has sparked concern among some law-enforcement authorities.
Applications for "concealed-carry" permits are soaring in many states, some of which recently eased permit requirements. The numbers are driven in part by concern that renewed gun-control efforts soon could constrain access to weapons, along with heightened interest in self-defense in the wake of mass killings in Newtown, Conn., and Aurora, Colo.

Since July 1 of last year, Florida has granted more than 173,000 new concealed-carry permits, up 17% from the year before and twice as many as five years ago, for a total of about 1.09 million permits in the state.
Ohio, meanwhile, is on pace to nearly double last year's total of 65,000 new permits, which would be nearly three times as many as in 2007. And Oklahoma, Tennessee, Wyoming and Nebraska all have nearly matched or surpassed last year's totals with half of 2013 still to go.
A dozen states surveyed for this article, including Texas, Utah and Wisconsin, issued 537,000 permits last year, an 18% increase compared with a year prior and more than double the number issued in 2007. Early figures for 2013 show many states are on pace for their biggest year ever.
About eight million Americans had concealed-carry permits as of last year, the Government Accountability Office said in what it called a conservative estimate.
"I suppose it's the same reason people are reporting gun sales are up and ammunition sales are up," said Ohio Attorney General Mike DeWine, referring to concern among gun owners about the recent push for gun control. "It's nothing unique in Ohio.…It seems to be a consistent trend across the board."

continue reading just click here...............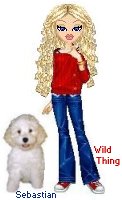 Wild Thing's comment...............
Nick and I got our a few years ago and I am so glad.
Posted by Wild Thing at July 6, 2013 12:55 AM
---
Comments
If the Colonel is retired and wants to testify, it should be really easy to find him. I would think he would be looking for Rep Issa.
Posted by: BobF at July 6, 2013 09:33 AM
---
I'll be happy when every law abiding citizen of American can, may and will carry a gun.
Posted by: TomR,armed in Texas at July 6, 2013 01:21 PM
---