« LOL Good Grief! ....Congressional Black Caucus Recommends Obama Nominate Sheila Jackson Lee As Next DHS Secretary | Main | Obama's First Love BIG Government.....Obama: "Economy Would Be Much Better Off" With More Government Workers »
July 31, 2013
Allen West: "As Conservatives, We Don't Care About The Color of Your Skin, We Care About The Color of Our Flag"
Allen West: "As Conservatives, We Don't Care About The Color of Your Skin, We Care About The Color of Our Flag"

Allen West headed to Amsterdam Tuesday to embark on National Review's conservative summer cruise, saying he owes his success as a "young black man" to the nature of his character.
"I was invited to be a guest speaker with a premier assembly of conservative thinkers," the Republican wrote. "Dr. Martin Luther King Jr. would be proud to know that a young black man born and raised in his same neighborhood rose based upon character. It is this equality of opportunity that is great about America … not President Obama's phony rhetoric of inequality which is no more than equality of outcomes — social egalitarianism."

Mr. West has been particularly vocal about racial tension since George Zimmerman was acquitted more than two weeks ago in the shooting death of Trayvon Martin.
"I would hope William F. Buckley Jr. and Dr. King are smiling above as the embodiment of conservatism and the civil rights movement has come to fruition. The nature of conservatism is that it sees no color. The nature of liberal progressivism is that color is all it sees," he concluded.
On Sunday, Mr. West wrote, "as conservatives, we don't care about the color of your skin, we care about the color of our flag."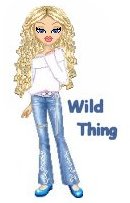 Wild Thing's comment...........
Good one Allen West.
Posted by Wild Thing at July 31, 2013 12:45 AM
---