« Obama Threatens to Veto Bill Banning Abortions After 20 Weeks - He Loves Having Babies killed | Main | Michelle Obama Tells Dublin Audience: "It Is Good to be Home" »
June 18, 2013
Obama and His Druggie Hippie Mentality: " Wars In All "Corners Of The World" Can Be Solved With "Hope"
Obama: Wars In All "Corners Of The World" Can Be Solved With "Hope"
Obama says Northern Ireland provides the world with a blueprint to solve global conflicts. The President is in Northern Ireland for a G-8 Summit.
"Because beyond these shores, right now, in scattered corners of the world, there are people living in the grip of conflict — ethnic conflict, religious conflict, tribal conflicts — and they know something better is out there. And they're groping to find a way to discover how to move beyond the heavy hand of history, to put aside the violence. They're studying what you're doing. And they're wondering, perhaps if Northern Ireland can achieve peace, we can, too. You're their blueprint to follow. You're their proof of what is possible — because hope is contagious. They're watching to see what you do next."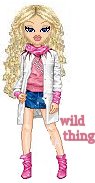 Wild Thing's comment.................
Disgusting human flesh Obama.
Posted by Wild Thing at June 18, 2013 12:50 AM
---